When planning a getaway, many travelers automatically think of hotels as their accommodation option. While hotels certainly have their benefits, staying at a bed and breakfast (B&B) can offer a truly special and memorable experience. From the personalized service and cozy atmosphere to the delicious breakfast and charming accommodations, there are many reasons why a B&B stay is different from a hotel stay.
Personalized service
At a B&B, you'll be treated like a guest in someone's home rather than just another customer. The innkeeper, who often doubles as your host and concierge, is there to make sure you have a comfortable and enjoyable stay. They're available to answer questions, offer recommendations, and provide a warm welcome. This level of personalized attention is something that you simply won't find at a hotel.
A chance to connect with other guests
Staying at a B&B often provides opportunities to connect with other guests, whether over a shared breakfast table, in the living room, or during a communal activity like a wine-tasting or cooking class. This sense of community and connection can be especially appealing for solo travelers or those looking to meet new people and make new friends. At a hotel, guests are often more isolated and may miss out on the chance to connect with others. But at a B&B, guests can expect to build new relationships and memories that will last a lifetime.
Cozy and intimate atmosphere
B&Bs are typically housed in historic homes or charming buildings that have been converted into inns. The comfortable guest rooms and common areas are designed to create a relaxing and intimate atmosphere, making it easy to feel right at home. You may even find yourself making new friends over breakfast with other guests, creating a sense of community that simply can't be replicated at a hotel.
Unique and characterful accommodations
Unlike cookie-cutter hotel rooms, each room at a B&B is unique and often filled with character. From antique furnishings to special touches that reflect the local area, you'll feel like you're staying in a true home away from home. Many B&Bs also offer special amenities, such as fireplaces, private balconies, and jacuzzi tubs, making your stay even more special and memorable.
Delicious and locally-sourced breakfast
One of the highlights of a B&B stay is the breakfast, which is often a gourmet spread made from fresh, locally-sourced ingredients. You'll start your day off right with a delicious meal that is often prepared by the innkeeper themselves. Not only will you enjoy a tasty breakfast, but you'll also have the opportunity to chat with other guests and learn about their travels.
Location, location, location
Many B&Bs are located in historic neighborhoods, quaint small towns, or close to scenic attractions, making them a great choice for travelers who want to explore and experience a new place. With the B&B's close proximity to local sights and activities, you'll have plenty of opportunities to immerse yourself in the local culture and create unforgettable memories.
Local knowledge and insider tips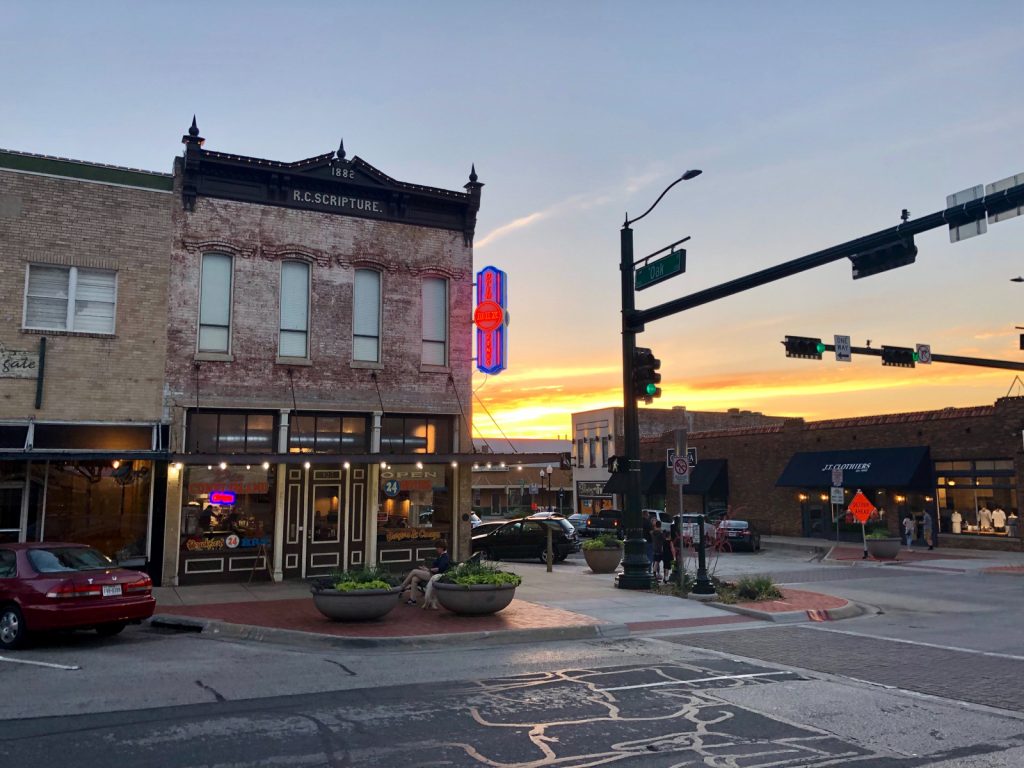 Staying at a B&B allows you to tap into the local knowledge of your innkeeper. They're often happy to share their favorite restaurants, shops, and attractions with guests and can offer insider tips you won't find in a guidebook. This level of local knowledge can enhance your overall travel experience and help you get the most out of your trip.
More sustainable option
Many B&Bs are committed to sustainability and preserving the environment. From using locally-sourced ingredients for breakfast to employing eco-friendly cleaning products, B&Bs are often at the forefront of sustainable tourism. By staying at a B&B, you'll not only enjoy a unique and memorable experience, but you'll also be doing your part to support sustainable tourism practices.
Support of local communities
By staying at a B&B, you're directly supporting the local community and economy. B&Bs are often owned and operated by local residents, and many go out of their way to source products and services from other local businesses. This not only supports the local economy but it also helps preserve the unique character and charm of the destination.
More affordable luxury
While B&Bs can often be pricier than budget hotels, they offer a level of luxury that's hard to find at such an affordable price. From plush bedding and elegant furnishings to gourmet breakfasts and personal service, a B&B stay offers a luxurious escape at a fraction of the cost of a five-star hotel. So why not indulge in a little luxury on your next getaway and treat yourself to the ultimate B&B experience?
Personalized recommendations
B&B innkeepers often act as personal concierges, offering tailored recommendations and planning assistance to help guests make the most of their stay. Whether you're looking to explore the local area, plan a special event, or simply need advice on the best places to eat and shop, your innkeeper is likely to be a wealth of information and eager to help. With their insider knowledge and personal touch, B&Bs offer a level of service and attention that you just won't find at a hotel.
Home-away-from-home experience
Many B&Bs offer a home-away-from-home experience, with comfortable common areas and charming decor that invite guests to relax and unwind. Whether you're snuggling up with a good book in the living room or chatting with other guests over breakfast, a B&B stay offers a sense of community and comfort that's often missing from more impersonal hotel stays.
Unique and historic accommodations
Many B&Bs are housed in unique and historic buildings, offering guests the chance to step back in time and experience the charm and elegance of a bygone era. From grand Victorian mansions to cozy country cottages, B&Bs offer a wide range of unique and historic accommodations that are sure to leave a lasting impression. So why not book your next stay at a B&B and experience a piece of history for yourself?
More opportunities for physical activity
Many B&Bs are located in rural areas, surrounded by stunning natural landscapes that offer ample opportunities for physical activity. Whether you're hiking through the countryside, cycling along scenic routes, or simply enjoying a leisurely walk, a B&B stay provides the perfect opportunity to get outside and stay active.
Conclusion
In conclusion, choosing a bed and breakfast over a hotel offers a truly exceptional experience that you won't soon forget. From personalized service and cozy atmospheres to gourmet breakfasts and charming accommodations, a B&B stay offers a unique blend of comfort and adventure. And with the opportunity to tap into local knowledge, receive insider tips, and make new friends, you'll leave feeling like a true insider in the destination of your choice. So why settle for just a place to stay when you can have an unforgettable escape at a bed and breakfast? Book your next getaway today and discover the magic of a B&B for yourself!