As the weather turns colder, many people are looking for ways to escape; If you're looking for a unique winter vacation destination, consider staying at a bed and breakfast. B&Bs have so much to offer during this time, from cozy accommodations to plenty of local character, making them the perfect choice for winter getaways. Here are five reasons to stay at a bed and breakfast in the winter.
Experience the Local Culture
You can often find bed and breakfasts near charming small towns. These locations provide opportunities for exploring local shops that offer unique finds not available at big box stores. While many large hotels and motels look the same from city to city, B&Bs often have a unique appearance that gives them local charm. You'll be able to enjoy architecture and interior design that reflects the building's historical significance or architectural style. And you may even get access to antiques, original artwork, family heirlooms, and artifacts that add character to your stay in this unique overnight accommodation option.
When you stay at a bed and breakfast, you'll have access to the unique culture of the surrounding community. Each B&B has its distinct personality and style that reflects its owner's values and approach to life. This fact means your visit will be memorable and provide insight into what makes these people tick - something that you can't always learn during a trip to a generic tourist destination or hotel chain.
Many innkeepers receive rave reviews from guests who appreciate their knowledge of local attractions and restaurants and their personalized recommendations based on their years of experience living in the area.
You may also have the chance to take part in activities like ice skating, skiing down a snow-covered hillside, sledding on a frozen lake, horseback riding through local trails, or hiking through beautiful winter scenery. B&Bs are ideal accommodations if you want to experience real winter fun without having to travel very far from your lodging.
Enjoy Warm Hospitality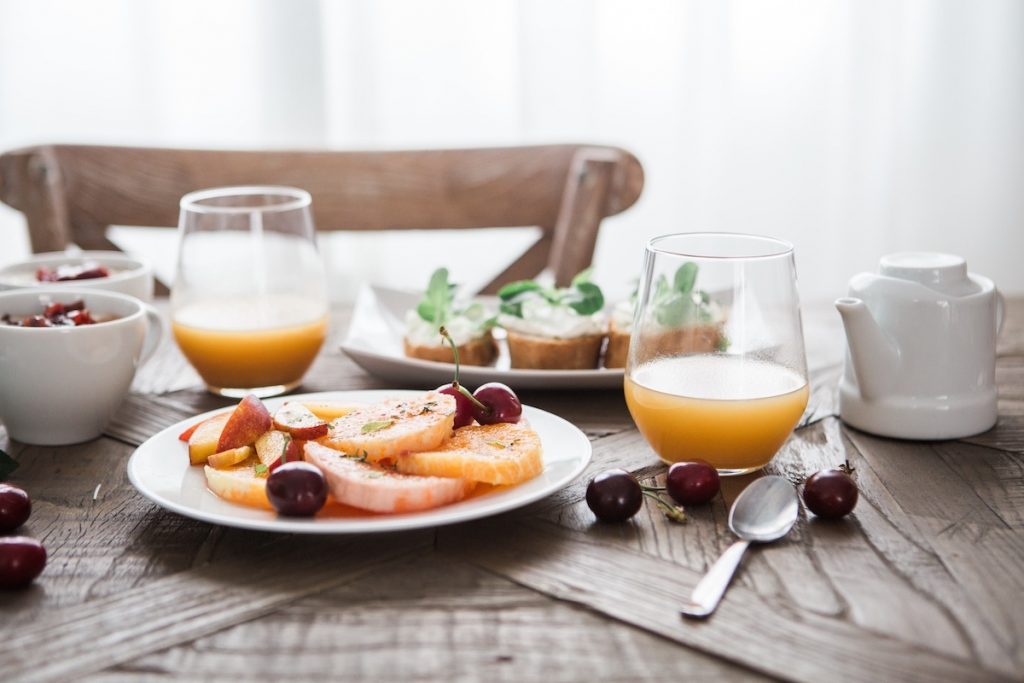 B&Bs are renowned for the hospitality of their innkeepers. Not only will you enjoy a delicious breakfast each morning, but these innkeepers go out of their way to make your stay as comfortable as possible. Staying in someone else's home makes guests feel like they're part of the community and creates an atmosphere of warmth and friendliness that you won't find at larger hotels or motels.
When staying at a chain hotel or motel, there's little opportunity to take part in personal interactions with staff members. At a bed and breakfast, however, innkeepers are focused on personalized service. As a result, they get to know each guest and make each visitor feel like they're home, away from home. Thanks to their unique business model, they often offer bed and breakfast holiday specials that a traditional hotel cannot match.
Bed and breakfasts are typically family-owned businesses that pride themselves on service and hospitality. This characteristic makes them perfect for creating memories with your loved ones. Many inns have cozy common areas where you can sit around a fireplace or talk in front of the crackling embers in an outdoor stone hearth while sipping hot cocoa. It's the perfect way to relax and build memories that will last a lifetime.
Get Away From It All
Long lines and packed tourist attractions aren't your only option for a winter vacation! Instead, head to a B&B where you can enjoy privacy and quiet time away from home. Spend an afternoon reading in front of the fire or take a walk through local trails with your favorite travel companion by your side.
You'll find plenty to do in the great indoors at a B&B, and you may also have opportunities to participate in activities like cross-country skiing, sledding, ice skating, snowshoeing, or downhill skiing.
Most innkeepers are happy to provide guests with a list of local attractions and restaurants that they feel are worth visiting when in their area. You'll be privy to recommendations from the person who knows the town best - your innkeeper! Your stay at a bed and breakfast can help you discover new places off the beaten path that feature colorful characters and rich history.
Take Advantage of Local Activities
If you're looking for a winter escape that will keep you and your family entertained, visit a B&B with nearby hiking trails, sledding hills, or outdoor skating rinks. You may even find bed and breakfast holiday deals that offer access to private attractions or activities hosted by the innkeepers and other area guides.
Staying in a bed and breakfast gives you access to local attractions, but this unique lodging option also allows you to enjoy the peace and beauty that nature has to offer. For example, many B&Bs are in the heart of winter wonderlands with snow-covered landscapes, pine groves with heavy snowfall, breathtaking views of mountains and hills blanketed in snowdrifts, and frozen ponds and rivers where you can skate or go ice fishing.
Experience the Comfort of Home on Vacation
You don't have to give up comfort just because you're visiting a new place. B&Bs offer cozy rooms and delicious home-cooked meals that taste even better when shared with other guests. Nothing beats waking up in your comfy bed, looking out the window at fresh snowfall, and enjoying a steaming cup of coffee or tea by the fireplace.
Most B&Bs have a comfortable, home-like atmosphere that encourages guests to relax and unwind amid cozy spaces. You'll love sharing stories with your fellow travelers as you sit by the fireplace or play games together in the parlor. Winter B&Bs are the perfect option for those who want to experience a cozy vacation surrounded by picturesque views and unforgettable memories but still feel like they are close to people who care.
Staying at a Bed and Breakfast in the Winter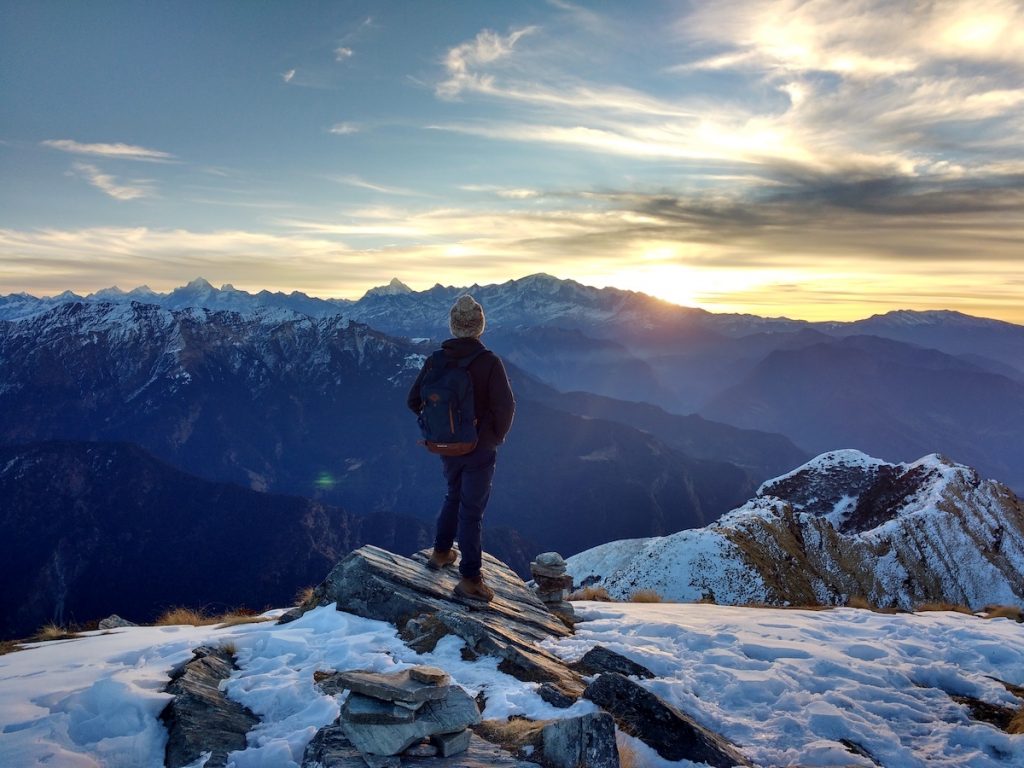 Visit a bed and breakfast if you want to experience the winter season uniquely. Many inns are in areas that haven't been touched by commercialization, allowing you to experience nature in its purest form. You will also connect with locals who can provide insight into day-to-day life in their town or region during the months when business slows down for most.
Take advantage of opportunities beyond sitting by the fireplace drinking hot cocoa while snow falls outside. Staying at a bed and breakfast in the winter will give you access to activities like ice fishing, skiing, snowboarding, sledding, ice skating, and more.
If you're looking for a winter getaway that will provide relaxation and comfort, then staying at a bed-and-breakfast may be the perfect option. From cozy rooms and plush beds to calming views and breakfast served in front of the fireplace, you'll fall in love with bed and breakfasts after just one stay. Find the perfect inn for your winter getaway here, on bnbloop.